Nowość!
Oferujemy blaty kuchenne szklane, szkło oraz lustra na wymiar. Szkło laminowane oraz hartowane.
Obróbka szkła na maszynach CNC


Jesteśmy na rynku od 2017r. Specjalizujemy się w produkcji balustrad ze stali nierdzewnej i szklanych
Spaw-inox - specialists in railings and welding
Spaw-Inox is a dynamically developing company that deals with the production of stainless steel balustrades and all welded structures. Our company is distinguished by reliability, the highest quality of products and well-equipped machinery.
We believe that each balustrade design should be unique, which is why we do not sell ready-made solutions. All products are made individually, according to the customer's concept and based on the latest technologies. Our balustrades are only welded, which guarantees their durability and safety of use.
As a young company with great potential, we are able to meet even the most demanding customers. We are open to new challenges and always try to provide the best solutions that meet the expectations of our customers.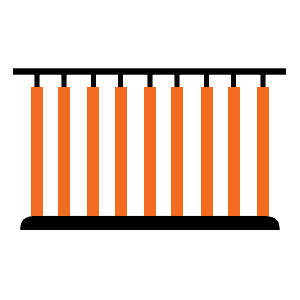 We are specialists in the production of stainless steel balustrades in various finishes: polished, brushed (so-called satin) and with glass. Our railings are only welded products, we do not make screwed or glued railings. We have been operating on the market since 2017 and have already completed dozens of orders for railings. Thanks to our experience and commitment, we are able to meet the highest requirements of our customers. Skontaktuj się z nami i zamów balustradę dopasowaną do Twoich potrzeb!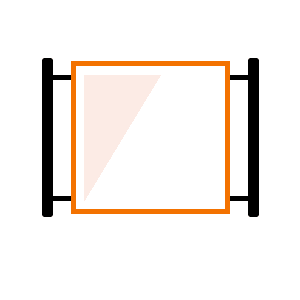 Oferujemy wyjątkowe balustrady szklane/ze szkłem/całoszklane samonośne, które charakteryzują się nie tylko estetycznym wyglądem, ale także wysoką jakością wykonania. Nasze produkty są idealnym rozwiązaniem dla osób ceniących nowoczesny design oraz bezpieczeństwo. Z naszą wieloletnią wiedzą i doświadczeniem w produkcji balustrad, jesteśmy w stanie dostosować się do indywidualnych potrzeb każdego klienta. Zaufaj nam i zamów balustradę szklaną dopasowaną do Twoich potrzeb!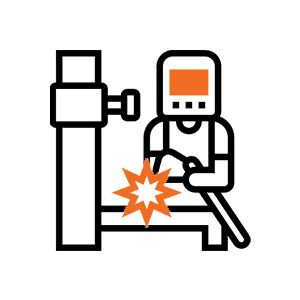 We offer services in the field of welding and processing of stainless and acid-resistant steel. Thanks to our experience and specialized equipment, we are able to meet the most demanding projects. Our offer is addressed primarily to customers who expect high quality and precision. In our work, it is very important to maintain sterility, which is why we do not accept orders for the processing of black steel. If you need a reliable contractor to implement your project, please contact us.
As a company specializing in the production of balustrades, we provide our customers full support at every stage of project implementation. Our team of experienced specialists will help you choose the best solution and answer all your questions related to the production of railings. Thanks to this you can be sure that your project will be implemented according to your expectations. We are convinced that our cooperation will bring you satisfaction and benefits, therefore we encourage you to contact us.